Relocations & Move-Aways
Making Your Move Easier with Legal Help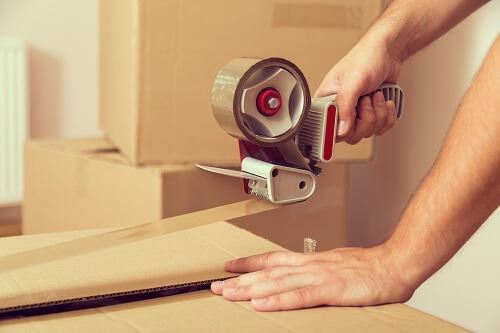 Moving is never fun, but things get all the more complicated if you are trying to move as a divorced parent. Child custody that has been previously determined by the court can be tangled up due to a relocation or move-away case. As such, you can expect the court to be hesitant if you want to move away but still keep your current amount of parenting time and responsibilities. You should also expect resistance from your ex-spouse, who may see your move as an attack on their parental rights.
At Pacific Cascade Family Law, our Vancouver relocation attorneys are here to help make certain your rights as a parent are kept intact and respect, even after you or your ex-spouse need to move away. We can assist with custody modifications that arrange for both you and your ex-spouse to see your child after the move is finished. We pay close attention to your child's needs and the expectations of the court to come to a conclusion that feels right to everyone involved.
Call us at (360) 506-6332 if you or your ex-spouse is moving because of:
Work
Illness
Another relationship
Any other reason
It is our goal to keep your child happy and your family together as much as possible. Send in an online contact form at your first opportunity to connect with our move-away lawyers in Vancouver, Washington.
Notifications & Contests for Relocation Cases
You are expected to provide your ex-spouse at least a 60-day notice if you intend to move-away and keep custody of your child. If you do not provide this notice, then the family law court will likely not approve of your requested child custody modification.
You are generally considered to be "moving away" or "relocating" if your move takes you to:
Another county
Another state
Another country
Once you have provided your notice with intent to move away with your child, your ex-spouse will have the next 30-days to challenge it. If they do decide to challenge your propose child custody modification, then you will likely enter into a legal battle with them, in which the court has to decide who should get priority and what is best for your child. If they do not challenge or object to your proposed relocation, then it is likely the court will render a default judgement in your favor, allowing whatever you had outlined in your modification.
Legal Guidance for Move-Away / Relocation Cases
Moving away as a divorced parent is tough, but it doesn't have to be stressful. Let our Vancouver relocation attorneys be your guides. We can assist with all steps of this process, including planning a modified child custody schedule and related changes to child support, if needed. It is our goal to get you through this process as smoothly as possible so you can focus on spending quality time with your child again.
Email us or dial (360) 506-6332 to arrange an initial consultation.
Meet Our Team
Providing Personalized Attention and the Representation You Deserve
Lewis Landerholm

Founding Partner

Matthew Cohen

Senior Attorney

Tessa Cohen

Associate Attorney

Triston Dallas

Associate Attorney

Shawn Morgan

Associate Attorney

Lisette Santiago Mejia

Paralegal

Kari Landerholm

Director, Marketing & Growth

Steve Altishin

Director, Client Partnerships

Elena Konzelman

Marketing Assistant

Danielle Crockett

Intake Specialist

Jennifer Shields

Intake Manager

Holly Jacobson

Intake Specialist

Rachel Woleben

Firm Administrator

Jeremy Armitage

Associate Manager: Client Services & Finance

Maria Del Rosario

Associate Manager: Client Services & Operations

Bethany Darfler

Legal Assistant

Melanie Wheeler

Legal Assistant

Claudia Preciado

Collections Manager
What Sets Us Apart?
Individualized Approach & Personalized Counsel
Customer Care Concierge

You will never be stuck waiting for a receptionist to get off the phone. From the moment you walk through the door, our concierge will ensure that you benefit from the highest level of customer service.

Aftercare Program

We will stay in touch with you so we can continue to help you through the emotional and legal issues that you face, even after your case is resolved. In fact, we provide a free annual checkup for life to every one of our clients.

Client Match Program

We ensure that each client is matched to the right attorney, the legal advocate who has the right experience and strengths for the client's case.