Vancouver Child Custody Modification Attorneys
When Circumstances Change, Your Custody Arrangement Should Too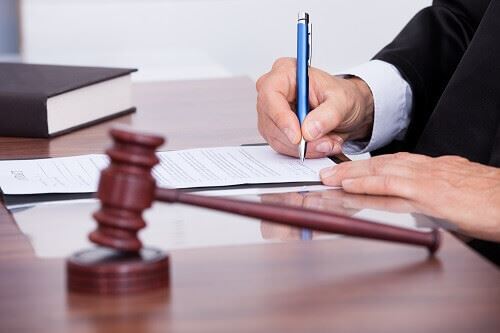 There's a good chance your life has changed in some capacity since finalizing your child custody agreement. Whether you have moved to a new city or taken on a new job, the changes in your life may require adjustments to your child custody arrangements.
Modifications can be made to a custody order – and it is in your best interest to seek guidance from a reliable attorney when attempting to do so. At Pacific Cascade Family Law, our Vancouver child custody modification lawyers are here to help you seek changes that better reflect your current situation. We can also represent you if the other parent of your child is seeking custody modifications you do not agree with.
Contact us online or call 360-506-6332 to get started on your case today.
How to Obtain a Custody Modification
Life is full of changes, so it is common for families to seek modifications to custody arrangements. Keep in mind that the court will not automatically grant the modifications you request – it will have to review and approve them first. Should you decide to change your custody arrangements outside of court, you should know that any such arrangement is not enforceable by the court.
The court will only grant a modification to a child custody determination if there has been a significant change in the custodial parent's ability to provide for the child.
Examples of a significant change include:
Relocation
Job loss
Change in child's wishes (for example, he or she wants to spend more time with the non-custodial parent)
Change in work schedule
Abuse or neglect by one parent
Our team at Pacific Cascade Family Law can help build a strong case on your behalf, explaining why the change is necessary and how it is in the best interests of the child. Should you wish to block the other parent's request for modification, we can help defend your reasoning as to why the change would not be in the child's best interests.
To discuss your case with our Vancouver child custody modification lawyer, call (360) 506-6332.
Meet Our Team
Providing Personalized Attention and the Representation You Deserve
Lewis Landerholm

Founding Partner

Matthew Cohen

Senior Attorney

Tessa Cohen

Associate Attorney

Triston Dallas

Associate Attorney

Shawn Morgan

Associate Attorney

Lisette Santiago Mejia

Paralegal

Kari Landerholm

Director, Marketing & Growth

Steve Altishin

Director, Client Partnerships

Elena Konzelman

Marketing Assistant

Danielle Crockett

Intake Specialist

Jennifer Shields

Intake Manager

Holly Jacobson

Intake Specialist

Rachel Woleben

Firm Administrator

Jeremy Armitage

Associate Manager: Client Services & Finance

Maria Del Rosario

Associate Manager: Client Services & Operations

Bethany Darfler

Legal Assistant

Melanie Wheeler

Legal Assistant

Claudia Preciado

Collections Manager
What Sets Us Apart?
Individualized Approach & Personalized Counsel
Customer Care Concierge

You will never be stuck waiting for a receptionist to get off the phone. From the moment you walk through the door, our concierge will ensure that you benefit from the highest level of customer service.

Aftercare Program

We will stay in touch with you so we can continue to help you through the emotional and legal issues that you face, even after your case is resolved. In fact, we provide a free annual checkup for life to every one of our clients.

Client Match Program

We ensure that each client is matched to the right attorney, the legal advocate who has the right experience and strengths for the client's case.