Vancouver Property Division Lawyers
Skilled & Straightforward Legal Guidance You Can Trust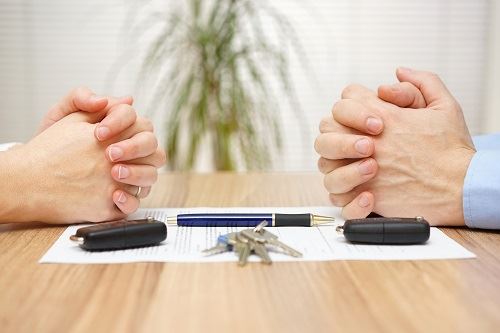 While nearly every aspect of divorce can bring out the worst in a person, property division is one of the most contentious yet pivotal parts of the process. Oftentimes, neither spouse is willing to relinquish what he or she feels entitled to. Navigating these complexities requires the expertise and skill offered by our Vancouver property division lawyers of Pacific Cascade Family Law. Our qualified legal team understands just how much is on the line, including financially and emotionally valuable assets.
The State of Washington & Equitable Distribution
Property division refers to more than just real estate and includes benefits, vehicles, funds, stock options, retirement accounts, and other personal property. Everything acquired during the course of your marriage or otherwise owned jointly is considered community property, which means it is subject to division. Any property you inherited or owned prior to the marriage qualifies as separate property.
Equitable distribution does not mean there will be an even division of all marital assets between the two parties. Instead, the courts strive to make the decision as fair as possible by assessing various factors, including but not limited to the following:
The duration of the marriage
Each spouse's earning capabilities
Each spouse's financial status
Each spouse's parenting duties, including custody and child support
Each spouse's overall health
Spousal support, alimony, or other financial obligations
The degree to which a spouse contributed to the household, the other spouse's education, earning power, etc.
Facing Divorce & Seeking a Top-Rated Vancouver Property Division Attorney? Contact Us
Whether you have been together for a few months or your entire lives, you have likely shared and accumulated countless assets with your ex-spouse. Fighting for what you believe is yours can be stressful and painful, which is why our Vancouver property division lawyers of Pacific Cascade Family Law will step in to make the process as seamless as possible. Don't face this sensitive and intimidating time alone.
Don't hesitate to contact our legal team to maximize your chances of success. Contact us online or call (360) 506-6332 at your earliest convenience.
Meet Our Team
Providing Personalized Attention and the Representation You Deserve
Lewis Landerholm

Founding Partner

Jennifer Joslin

Managing Attorney

Triston Dallas

Associate Attorney

Shawn Morgan

Associate Attorney

Pat Leahy

Managing Attorney

Conor Buie

Associate Attorney

James Varner

Associate Attorney

W. Lincoln Harvey

Associate Attorney

Caryn Jones

Associate Attorney

Anna Vujovic

Associate Attorney

Lisette Santiago Mejia

Paralegal

Melanie Wheeler

Legal Assistant

Kari Landerholm

Director, Marketing & Growth

Steve Altishin

Director, Client Partnerships

Elena Konzelman

Marketing Assistant

Jennifer Shields

Talent Acquisition Manager

Danielle Crockett

Consultation Specialist Lead

Holly Jacobson

Consultation Specialist

Stacia Bearden

Consultation Specialist

Michael Jove

Consultation Specialist

Rachel Woleben

Firm Administrator

Jeremy Armitage

Associate Manager: Client Services & Finance

Maria Del Rosario

Associate Manager: Client Services & Operations

Claudia Preciado

Client Billing Manager

Britni Huston

Receptionist

Jennifer Kirk

Legal Secretary

Shantra Crawford

Client Billing Specialist

Brenna Feeley

Executive Assistant

Abbie Porter

Client Relations Specialist
What Sets Us Apart?
Individualized Approach & Personalized Counsel
Customer Care Concierge

You will never be stuck waiting for a receptionist to get off the phone. From the moment you walk through the door, our concierge will ensure that you benefit from the highest level of customer service.

Aftercare Program

We will stay in touch with you so we can continue to help you through the emotional and legal issues that you face, even after your case is resolved. In fact, we provide a free annual checkup for life to every one of our clients.

Client Match Program

We ensure that each client is matched to the right attorney, the legal advocate who has the right experience and strengths for the client's case.