Vancouver Prenuptial Agreement Lawyers
Dedicated Advocates Tirelessly Protecting Your Best Interests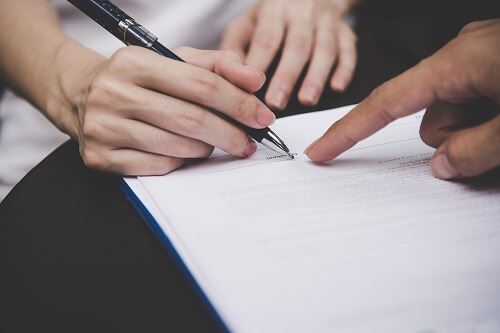 Prenuptial agreements were once considered an unromantic gesture of bad faith in a relationship, though people have long since realized their importance for couples of all financial backgrounds. While no one enters into marriage anticipating an eventual divorce, it is important for all couples to take a pragmatic look at their futures to prevent the worst-case scenario from coming to life. Our Vancouver prenuptial agreement lawyers of Pacific Cascade Family Law will ensure you and your future spouse are mutually satisfied with the terms of your agreement so neither party feels shortchanged.
Prenuptial agreements are the subject of countless misconceptions, the primary one being they are only a necessity for the ultra-wealthy members of society. For those who believe these agreements are solely for the rich and famous, this simply isn't the case. The following are scenarios that may require a prenuptial agreement, including but not limited to:
Either party has children from a previous relationship
Either party has been married before
Either party earns far more than the other
Either party owns a business
Either party has debt
Either party is expecting to receive an inheritance
Safeguarding you and your loved one's future is not indicative of a negative implication of the relationship. It is a sign of maturity that will ensure you enter this union with invaluable peace of mind for the rest of your lives.
Contact Our Experienced & Knowledgeable Vancouver Prenuptial Agreement Attorneys Today
Arranging a backup plan does not insinuate you believe your marriage is destined to fail. At Pacific Cascade Family Law, we understand how delicate and complex these matters can be, especially for a couple who hopes their backup plan isn't necessary. Our Vancouver legal team will confirm you and your partner are as comfortable as possible with this process because we truly believe in securing your future as effectively as possible.
If you would like to schedule a free initial case evaluation to discuss how our firm can help you, contact us online or call us at (360) 506-6332.
Meet Our Team
Providing Personalized Attention and the Representation You Deserve
Lewis Landerholm

Founding Partner

Jennifer Joslin

Managing Attorney

Triston Dallas

Associate Attorney

Shawn Morgan

Associate Attorney

Pat Leahy

Managing Attorney

Conor Buie

Associate Attorney

James Varner

Associate Attorney

Lisette Santiago Mejia

Paralegal

Melanie Wheeler

Legal Assistant

Martha Nunez-Escalante

Legal Assistant

Kari Landerholm

Director, Marketing & Growth

Steve Altishin

Director, Client Partnerships

Elena Konzelman

Marketing Assistant

Jennifer Shields

Talent Acquisition Manager

Danielle Crockett

Consultation Specialist Lead

Holly Jacobson

Consultation Specialist

Stacia Bearden

Consultation Specialist

Michael Frost

Consultation Specialist

Michael Jove

Consultation Specialist

Rachel Woleben

Firm Administrator

Jeremy Armitage

Associate Manager: Client Services & Finance

Maria Del Rosario

Associate Manager: Client Services & Operations

Claudia Preciado

Collections Manager

Britni Huston

Receptionist

Shantra Crawford

Client Billing Specialist
What Sets Us Apart?
Individualized Approach & Personalized Counsel
Customer Care Concierge

You will never be stuck waiting for a receptionist to get off the phone. From the moment you walk through the door, our concierge will ensure that you benefit from the highest level of customer service.

Aftercare Program

We will stay in touch with you so we can continue to help you through the emotional and legal issues that you face, even after your case is resolved. In fact, we provide a free annual checkup for life to every one of our clients.

Client Match Program

We ensure that each client is matched to the right attorney, the legal advocate who has the right experience and strengths for the client's case.