Vancouver WA High Asset Divorce Lawyers
Advocating for Your Property Interests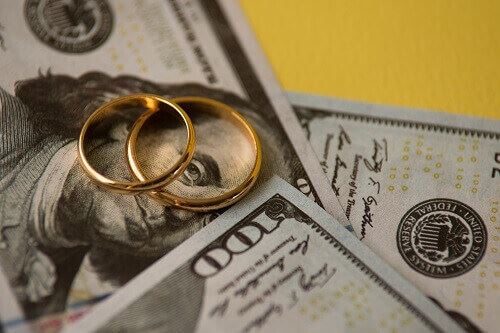 One of the most contentious issues in a divorce involves the division of property and assets between the parties. When a married couple acquires things like houses, furniture, cars, and other types of property, the law presumes that both spouses jointly own them. However, a married couple can acquire an ownership interest for things like retirement plans, financial investments, and even small businesses. When a divorce involves such high-value assets, the related legal proceedings can become complicated.
If you are facing a divorce with complex issues related to high-value assets, you should seek the professional legal services of a Vancouver high asset divorce attorney. At Pacific Cascade Family Law, we devote our practice to helping families in Vancouver, WA resolve legal disputes that arise from getting a divorce, such as high-asset property division. Our legal team is here to help guide you through each step of the divorce process, including legal proceedings regarding the characterization, valuation, and division of marital property.
Do you have questions about Pacific Cascade Family Law's services for high asset divorces in Vancouver, WA? Contact us today!
Common High Asset Divorce Issues
Depending on the state where you filed your divorce, a court might use principles of either community property or equitable distribution to resolve property division issues. Washington is a community property state.
According to Washington's community property rules, all assets acquired during marriage are considered to be community property that is subject to a "just and equitable" division upon divorce. In contrast, all property a party acquires before marriage or after divorce qualifies as their sole a separate property that is not divisible upon divorce. Courts are afforded broad discretion when deciding a "just and equitable" division of property between divorcing spouses.
You can count on the Pacific Cascade Family Law team to provide quality legal advice and advocacy for the following issues:
Tracing property to community or separate sources
Dividing out-of-state property interests
Quasi-community property
Valuing and dividing financial investments
Appraising business ownership interests
We Care at Pacific Cascade Family Law
Divorce can be an emotionally taxing experience for anyone. Not only must the parties go through the emotional stress of resolving what are often very personal and private issues, but they must also endure the stress of allocating their respective rights and responsibilities for marital finances and property ownership. Fortunately, you don't have to confront these challenges on your own. At Pacific Cascade Family Law, we are dedicated to helping you get through the life-changing experience of divorce. We can appreciate the hardships you face in your divorce. As a result, we try to approach representing your legal interests from a place of empathy and understanding, so we can effectively protect your legal rights and promote your personal and familial interests.
Schedule a free initial consultation with one of our Vancouver high asset divorce attorneys! Call our office at (360) 506-6332.
Meet Our Team
Providing Personalized Attention and the Representation You Deserve
Lewis Landerholm

Founding Partner

Jennifer Joslin

Managing Attorney

Triston Dallas

Associate Attorney

Shawn Morgan

Associate Attorney

Pat Leahy

Managing Attorney

Conor Buie

Associate Attorney

James Varner

Associate Attorney

W. Lincoln Harvey

Associate Attorney

Caryn Jones

Associate Attorney

Anna Vujovic

Associate Attorney

Lisette Santiago Mejia

Paralegal

Melanie Wheeler

Legal Assistant

Kari Landerholm

Director, Marketing & Growth

Steve Altishin

Director, Client Partnerships

Elena Konzelman

Marketing Assistant

Jennifer Shields

Talent Acquisition Manager

Danielle Crockett

Consultation Specialist Lead

Holly Jacobson

Consultation Specialist

Stacia Bearden

Consultation Specialist

Michael Jove

Consultation Specialist

Rachel Woleben

Firm Administrator

Jeremy Armitage

Associate Manager: Client Services & Finance

Maria Del Rosario

Associate Manager: Client Services & Operations

Claudia Preciado

Client Billing Manager

Britni Huston

Receptionist

Jennifer Kirk

Legal Secretary

Shantra Crawford

Client Billing Specialist

Brenna Feeley

Executive Assistant

Abbie Porter

Client Relations Specialist
What Sets Us Apart?
Individualized Approach & Personalized Counsel
Customer Care Concierge

You will never be stuck waiting for a receptionist to get off the phone. From the moment you walk through the door, our concierge will ensure that you benefit from the highest level of customer service.

Aftercare Program

We will stay in touch with you so we can continue to help you through the emotional and legal issues that you face, even after your case is resolved. In fact, we provide a free annual checkup for life to every one of our clients.

Client Match Program

We ensure that each client is matched to the right attorney, the legal advocate who has the right experience and strengths for the client's case.