Vancouver Annulment Attorneys
Representing Families in Domestic Relations Matters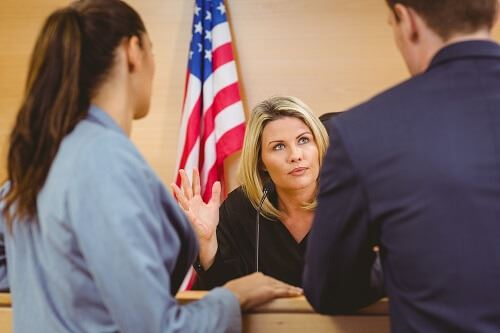 Marriage is a legal relationship that is regulated by state law. Accordingly, a valid marriage is one that does not violate Washington state law. When a marriage does not comply with state laws, divorce proceedings won't be necessary. An illegal marriage can be absolved using a proceeding known as "annulment."
If you are a Vancouver, WA resident who wants to end a marriage that does not comport with Washington's domestic relations law, you should speak with an experienced annulment attorney in Vancouver.
At Pacific Cascade Family Law, our legal team is well-versed in family law matters, including annulment in Washington State. With offices conveniently located throughout Oregon and Washington, we stand ready to assist you with ending your illegal marriage.
Learn more about how our Vancouver annulment lawyers can help you. Call us at 360-506-6332 today!
Requirements for Annulment in Washington State
Washington's Dissolution Act of 1974 officially abolished the proceeding commonly known as "annulment." Today, Section 26.09.040 of the Revised Code of Washington governs proceedings to have a Washington court declare a marriage or domestic partnership invalid.
Under Washington law, courts can declare a marriage as invalid based on the following grounds:
At least one of the parties is not of legal age
At least one of the parties is still married
The parties are blood relatives
Incapacity due to an intoxicating substance, or mental impairment
One of the parties was coerced into the marriage through force or fraud
Issues with the marriage license
Violation of positive law
A party seeking to have their marriage declared invalid by a Washington court has the burden of proving that one of the above grounds applies to their situation. While evidence of some of these grounds may be as simple as providing the court with a valid birth certificate confirming the party's age at the time of their wedding, other grounds present a greater evidentiary challenge.
Call

(360) 506-6332

for Experienced Legal Counsel Today
If you want to end a marriage that falls within one of the statutory grounds for invalidity, you should seek legally counsel from an experienced Vancouver annulment attorney.
At Pacific Cascade Family Law, our legal team has years of valuable experience litigating various domestic relations issues, including annulments in Washington State. We go the extra mile for our clients to deliver compassionate legal representation in personally sensitive matters. We respect the delicate nature of your situation and will dedicate our efforts to managing your case with the utmost discretion.
Set up a free consultation with an esteemed annulment attorney in Vancouver, WA. Contact Pacific Cascade Family Law online today!
Meet Our Team
Providing Personalized Attention and the Representation You Deserve
Lewis Landerholm

Founding Partner

Jennifer Joslin

Managing Attorney

Triston Dallas

Associate Attorney

Shawn Morgan

Associate Attorney

Pat Leahy

Managing Attorney

Conor Buie

Associate Attorney

James Varner

Associate Attorney

W. Lincoln Harvey

Associate Attorney

Caryn Jones

Associate Attorney

Anna Vujovic

Associate Attorney

Lisette Santiago Mejia

Paralegal

Melanie Wheeler

Legal Assistant

Kari Landerholm

Director, Marketing & Growth

Steve Altishin

Director, Client Partnerships

Elena Konzelman

Marketing Assistant

Jennifer Shields

Talent Acquisition Manager

Danielle Crockett

Consultation Specialist Lead

Holly Jacobson

Consultation Specialist

Stacia Bearden

Consultation Specialist

Michael Jove

Consultation Specialist

Rachel Woleben

Firm Administrator

Jeremy Armitage

Associate Manager: Client Services & Finance

Maria Del Rosario

Associate Manager: Client Services & Operations

Claudia Preciado

Client Billing Manager

Britni Huston

Receptionist

Jennifer Kirk

Legal Secretary

Shantra Crawford

Client Billing Specialist

Brenna Feeley

Executive Assistant

Abbie Porter

Client Relations Specialist
What Sets Us Apart?
Individualized Approach & Personalized Counsel
Customer Care Concierge

You will never be stuck waiting for a receptionist to get off the phone. From the moment you walk through the door, our concierge will ensure that you benefit from the highest level of customer service.

Aftercare Program

We will stay in touch with you so we can continue to help you through the emotional and legal issues that you face, even after your case is resolved. In fact, we provide a free annual checkup for life to every one of our clients.

Client Match Program

We ensure that each client is matched to the right attorney, the legal advocate who has the right experience and strengths for the client's case.